Closed Loop System Water Treatment – Improving Efficiency and Managing Risk in Commercial Offices, Industrial Premises and Public Buildings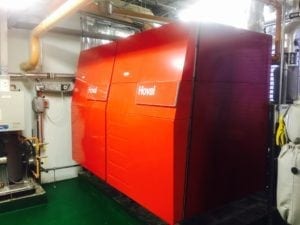 Implementing effective water management in your closed loop system can save a significant proportion of your heating or cooling bill, reduce water consumption and extend the life of your plant by many years.
We service low to high pressure and temperature closed systems, carrying out waterside tests on site and producing immediate, clear and concise reports which are colour coded to identify priority issues.
To ensure your heating system continues to operate efficiently, we implement a range of liquid water treatment chemicals and solid water treatment chemicals and pre-treatment solutions in order to manage pH levels, reduce contamination, remove sludge, and inhibit scale, electrochemical corrosion and microbiologically induced corrosion (MIC).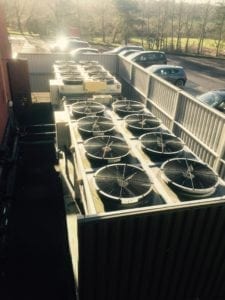 We offer water treatment control and consultancy programmes in line with BS8552 (sampling and monitoring of water from building services closed systems - code of practice) and also BG50 and BG29.
We are strongly supportive of accurate and planned record keeping of waterside results obtained from carrying out both investigative and routine service calls. Monitoring and control is of utmost importance to us and so we utilise our unique vSteam®  web portal, operational on a worldwide basis.
Originally developed for use with steam systems the vSteam® system now extends to any type of water treatment system, including chilled water systems. It can further be adapted to meet the requirements of any water based system requiring data capture, collation and interpretation. This is a trademarked and unique, easy-to-use training system, interactive two-way control panel and log-book.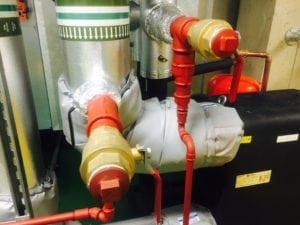 In addition, our Colourcode© system includes reporting features to immediately highlight remedial actions.
We can carry out chemical cleaning of chilled water systems utilising our innovative range of liquid water treatment chemicals and solid water treatment chemicals, dynamic balanced flushing and on-line "clean-up" routines are implemented if required. We also carry out pre-commissioning work, supply dosing pots and EasyTreat solid chemical feeders, dosing pumps, side-stream filtration, iron reduction systems and pre-treatment plant.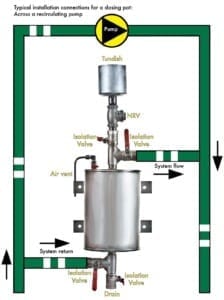 Closed Cooling and Chilled Water Systems
Closed cooling systems are not in contact with oxygen but are still affected by bacteria, particularly Pseudomonas, Nitrite Reducing Bacteria, Sulphate Reducing Bacteria and other slime forming bacteria which can cause operational difficulties and reduce the effects of corrosion inhibitors. To control these bacteria, we undertake microbiological tests and implement tailored treatment programmes using liquid water treatment chemicals, solid water treatment chemicals and speciality waterside cleaning chemicals.
Antifreeze/Glycol and Frost Protection
We supply all types of Glycol and antifreeze, including Food Grade, to enable frost protection down to any level and to prevent frost damage to systems. We offer full water treatment and monitoring services for these types of systems.
To find out more about how we work with closed loop heating and cooling/chilled water systems, call us on 0870 460 2980.