Servicing Water Treatment Systems for Safety and Reliability and to Optimise System Performance, so Reducing Costs and improving plant longevity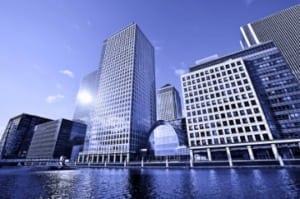 Servicing water systems involves waterside parameter testing, checking dosing equipment, records, stock levels and recommending actions/client interaction, as appropriate.
We can also ensure a technical consultant is available for statutory inspections, such as boiler inspections for insurance purposes or EHO/HSE inspections of Cooling systems.
Similarly, we take system review meetings very seriously and we try to meet with clients in a formal setting on a regular and scheduled basis-We can also arrange for a senior technical consultant to be available for these reviews.
For chemical treatment, you are in safe hands. Collectively we have over 100 years' experience designing proactive servicing regimes to optimise efficiency and control risk. We are partners with all sizes of organisation, offering robust advice, treatment regimes and control systems. You have access to on-site testing, where we print out immediate, colour- coded reports on system condition with recommendations for remedial action. Test kits, and dosing and control equipment are available for ongoing control.
We are strong believers in accurate and timely record keeping of the results obtained from servicing and service calls. Monitoring and control is of paramount importance and so we have designed and brought to market the vSteam®  web portal, operational now worldwide for the last six years. Originally developed for use with steam systems the vSteam® system now extends to any type of water treatment system from Cooling Towers through to heating systems and chilled water. It can further be adapted to meet the requirements of any water based system requiring data capture, collation and interpretation. This is a trademarked and unique, easy-to-use training system, interactive control panel and log-book.
In addition, our Colourcode© system features next-generation reporting features to immediately highlight remedial actions.
We can also undertake all necessary remedial or system refurbishment works, which can include such items as:
Pre-commissioning to BSRIA or any other industry standard
Removal or replacement of pipework dead-legs
Tank removal and replacement
Cooling tower refurbishment
Dynamic flushing and redosing
We also install and service chemical dosing equipment, water softening plant and water conditioning plant to improve system performance as required.
For domestic systems, we inspect taps, shower heads, thermostatic mixing valves. We also monitor vending machines as required.
To discuss your own specific water treatment servicing requirements in more detail, please call us on 0870 460 2980.