Aftermath of the boiler explosion 6th August 2015 in Belgium that killed one employee who happened to be walking past the boilerhouse at the time of the blast.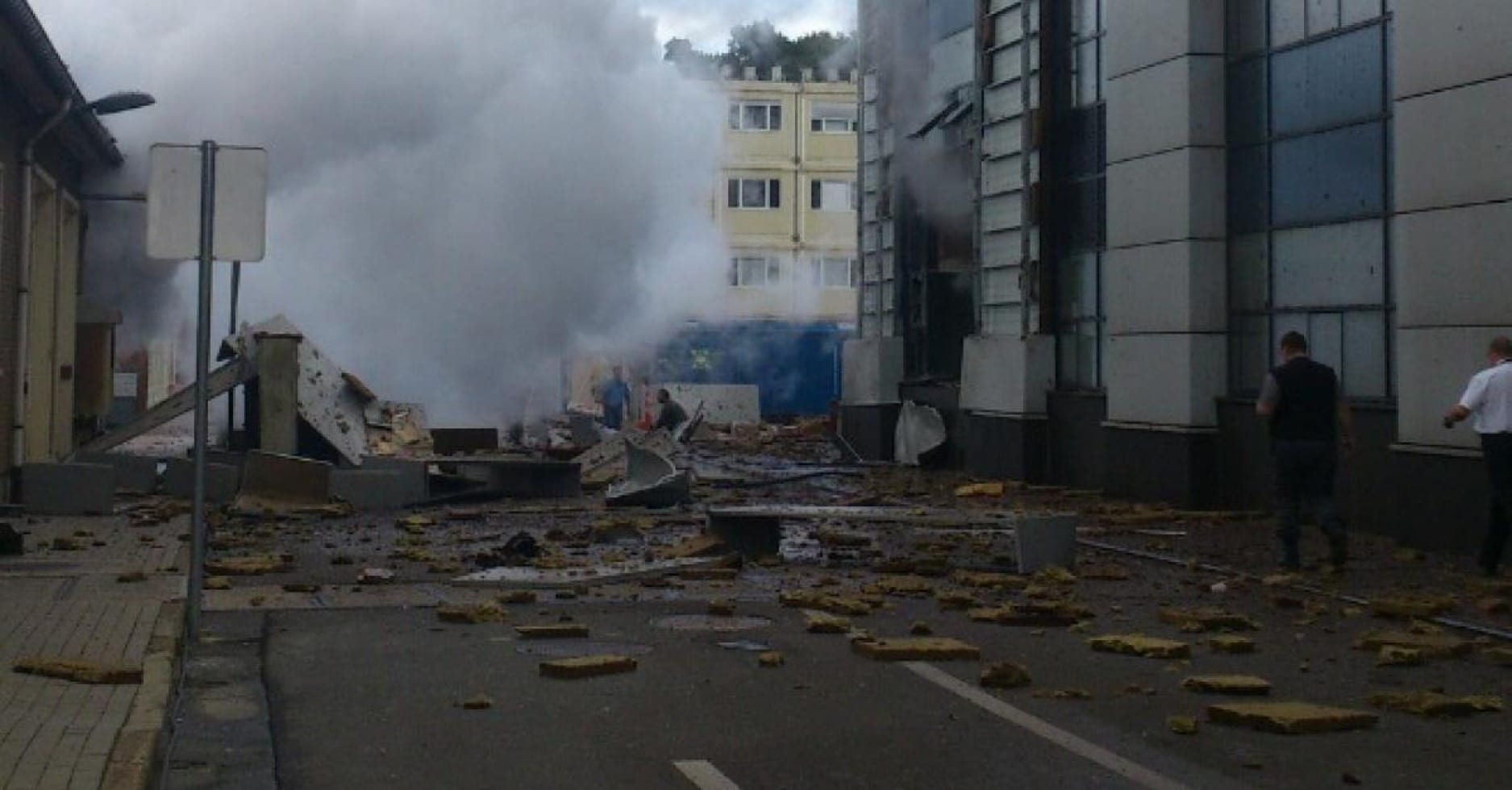 The production technician from Wavre who died after a boiler exploded at the GlaxoSmithKline (GSK) site at Rixensart (Walloon Brabant) was not working on it when the accident happened.
"He was passing near the building when the door blew off", said a company manager. A fuel boiler exploding caused an accident a little before 4.50pm on Tuesday, on the GSK Rixensart site. "For an unknown reason, one of the boilers in a building outside the production buildings blew up", said a GSK spokesman. "No-one was working on it when it exploded".
The door of the building was blown off and debris was scattered, seriously injuring a production technician passing nearby. The victim was taken to the Saint-Pierre clinic in Ottignies on Tuesday evening, and he later died there from his injuries. He was 24 years old, and lived in Bierges (Wavre). He had been working for GSK for a year and a half. Three other members of staff who were in a state of shock were treated at the site's infirmary.
An empty building nearby was slightly damaged in the explosion. While flags are at half-mast at GSK, the Nivelles Labour auditor started the investigation on Wednesday morning, to determine the cause of the accident and if anyone was responsible. The pharmaceutical company has made internal and external medical and psychological teams available to staff and the victim's family.
Sarah Johansson (Source: Belga)